Banteay Samre was built in the distinctive Angkor Wat-style of construction and art and is a large, relatively low-rise temple. It was built around the same time as Angkor Wat, and the influence can be seen in the towers and railings which strongly resemble the towers of Angkor Wat.
The features of Banteay Samre also resemble those of the ancient Khmer temple of Phimai in Thailand. Most of the bas-relief carvings are in very good condition. The temple has been extensively restored by archaeologists by completely taking it apart, and then reconstructing it.
Interested in this tour? Book it here.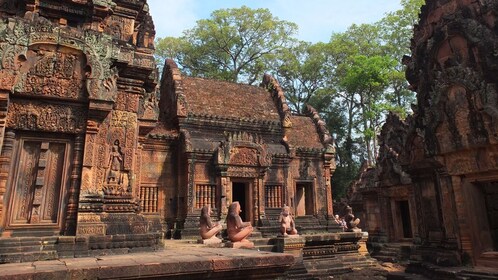 per traveler
Free cancellation
Book
Rate This Place:
( votes)